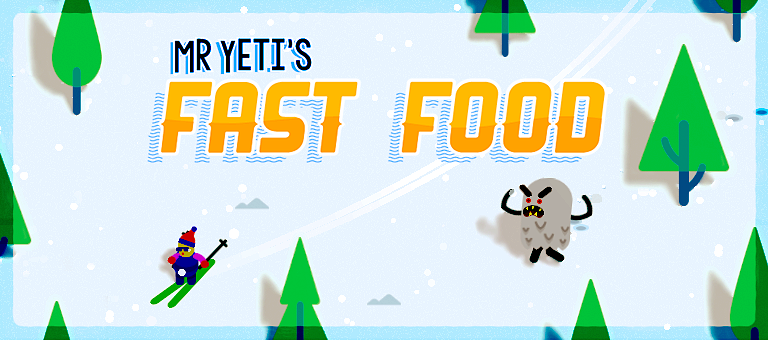 Mr. Yetti's Fast Food – Ludum Dare #33
Although Mr. Yeti doesn't hold a grudge against the punny humans who disturbe his silence with their "skiing", he does like the way all those winter clothes keep their juicy insides warm. He kindly calls them Burritos on Sticks.
Inspired by the classic SkiFree, we made this in a weekend for LD#33's theme: "You Are The Monster".
Playable on the Web!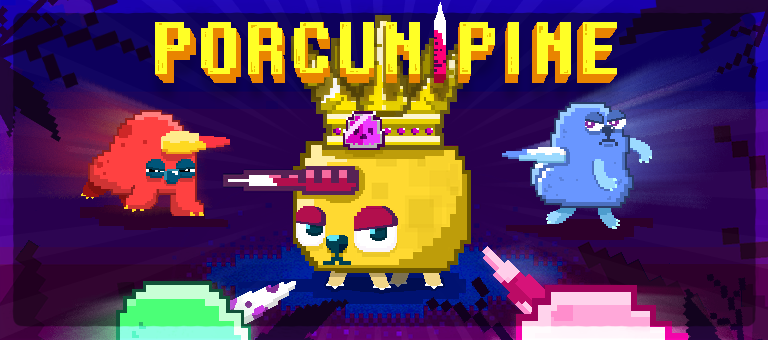 Porcunipine – Local Multiplayer
The complete rebirth of our LD #28 entry, Porcunipine is a pierce-them-up local multiplayer for up to 4 bald warriors.
The game's mission is to relive those beloved great days of couch gaming with the best friends, with all the madness and cursing included.
You can get it on Steam and Humble Store!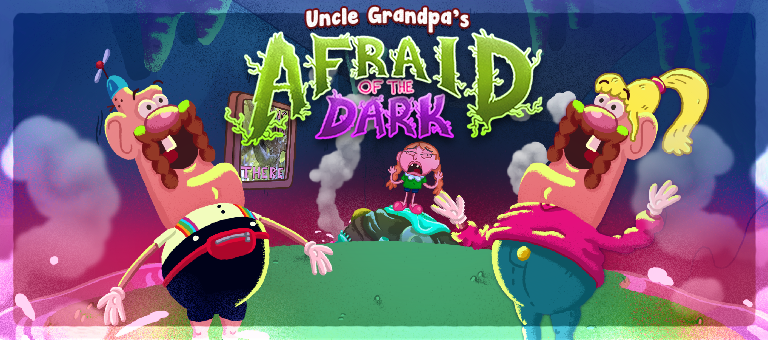 Uncle Grandpa's – Afraid of the Dark
Susie is a girl afraid of the dark. But no worries, Uncle Grandpa is here to help her survive the monsters of her own imagination.
Shoot your arms and bellybag against monster's faces. 'nough said.
Playable on the Web!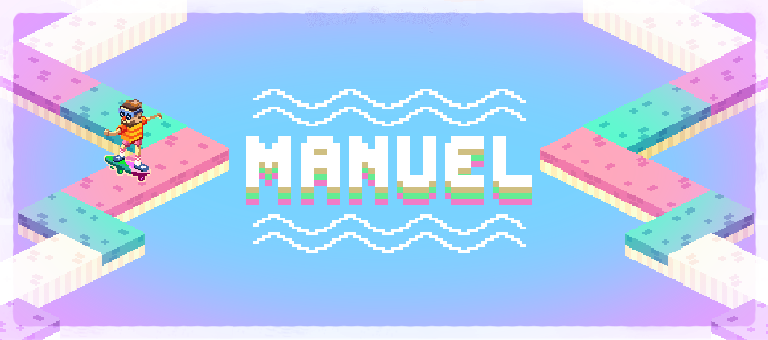 Manuel – OlliOlli's #SkateJam
Manuel is a skateboarder and a great guy.
Manuel is also a tiny game made for Curve's OlliOlli SkateJam.
In his world people can't just skate without worrying all the time about suddenly exploding into pieces.
Playable on the Web!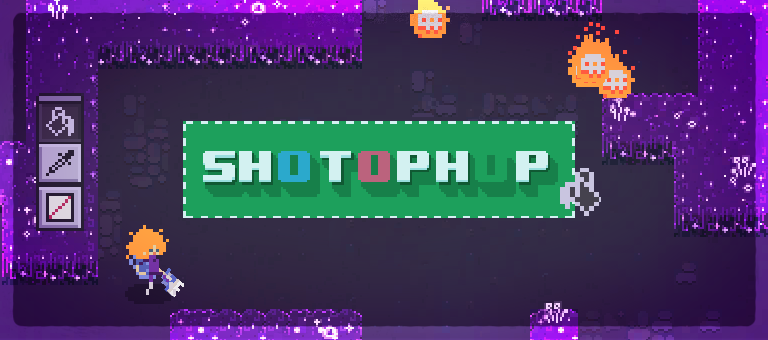 Shotophop – Ludum Dare #32
An experiment made for LD#32, the theme was "Unconventional Weapon".
By working with Photoshop opened at all times, we kinda got inspired by it's weaponizing potential.
In this game you kill enemies by colorpicking the environment and painting enemies to match the background and make them fade away.
Playable on the Web!
Lost & Found – Ludum Dare #31
Made for LD#31, the competition's task was to fit the entire game in a single screen.
So, in this game a very suspicious looking fellow stumbles around a museum after hours trying not to be caught by security.
Can't you see what's going on?
Playable in the Web!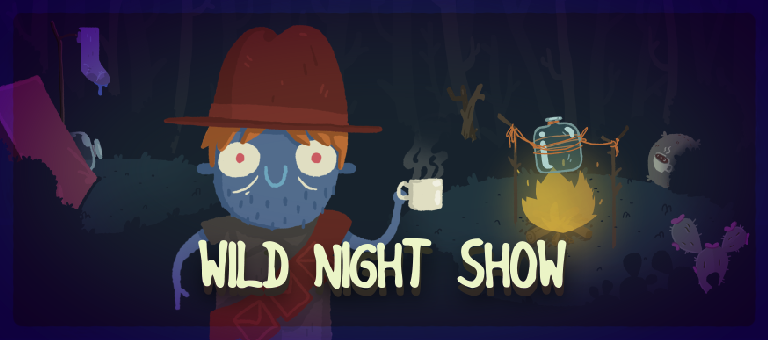 Wild Night Show – Global Game Jam #31
Wild Night Show is a short adventure with text-based mechanics made for Global Game Jam 2015.
Write text commands and determine the course of a TV survival show.
Playable in the Web!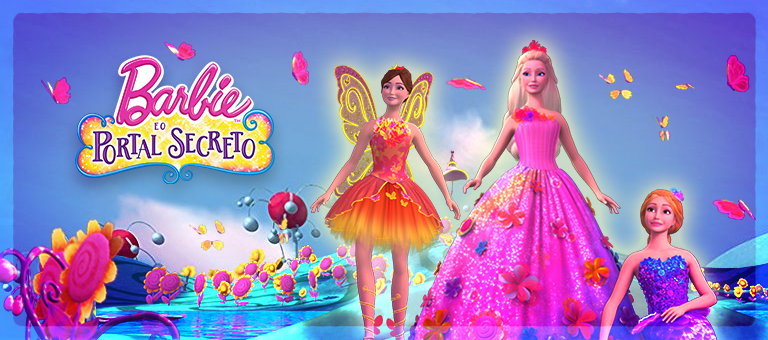 Barbie e o Portal Secreto
Barbie discovers a secret door in her garden, which leads to a magical world full of wonders.
Developed in partnership with Sioux  to promote the movie, Barbie and the Secret Door.

Available for iOS and Android.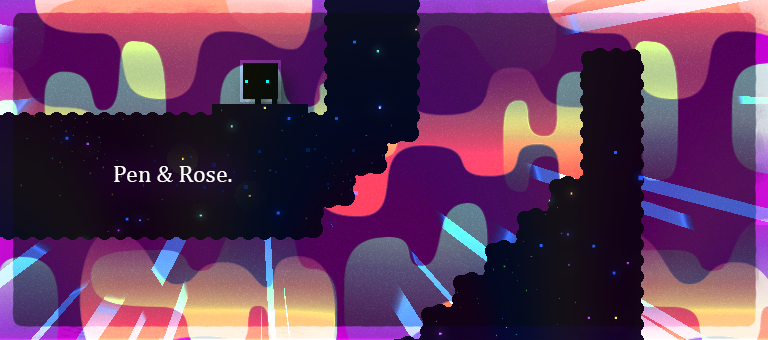 Pen & Rose – (WIP)
Pen & Rose is an old dusty project that maybe someday we'll get out of the drawer.
Telling the journey of Yuri, a tiny supermassive black hole, Pen & Rose is about how our desire and curiosity can lead us toward troubled and irreversible paths.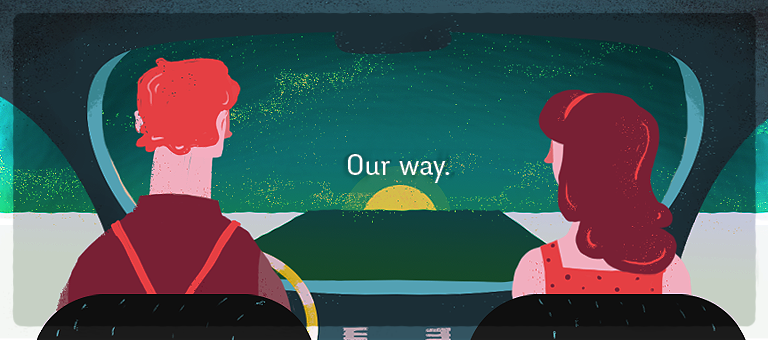 Our Way – Global Game Jam 14
"We don't see things as they are, we see them as we are." This was the theme for the 14ᵗʰ GGJ.
You always hear what you want. In a rare conversation where you not only control what you say but also what you hear, would it be easier to have things go your way? At least in a game you can start things over, experiment. Our Way is an experiment on the fact that everything said to you is subjected to your own interpretation. Conscious or subconsciously.
You can play it here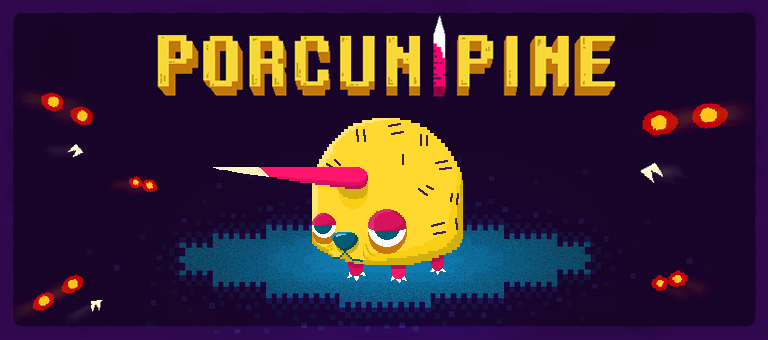 Porcunipine – Ludum Dare 28
Porcunipine is about a balding porcupine who once had full, beautiful, pointy hair and nobody messed with him. But now, as the years passed he didn't get any younger, only balder. But what he lacks in hair he makes up in inner beauty, his courage to keep up the fight using his one and last spike against all of it's predators is definetely something to look up to.
Porcunipine was created for Ludum Dare #28. This edition's theme was "You only get one".
You can play it on Kongregate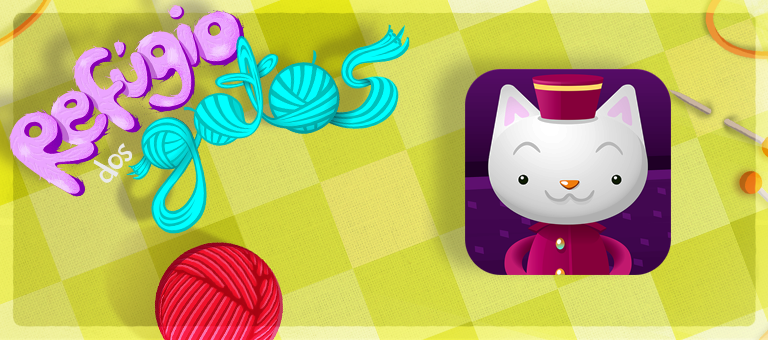 Refúgio dos Gatos
Interactive cat toys for the iPad custom-made for Refúgio dos Gatos, a lovely cat hotel in our town.
We did our research on how cats see the world and their hunting skills, and then based on that we designed three super fun mini-games so that your cat can care even less for your existence.
Available for the iPad and Android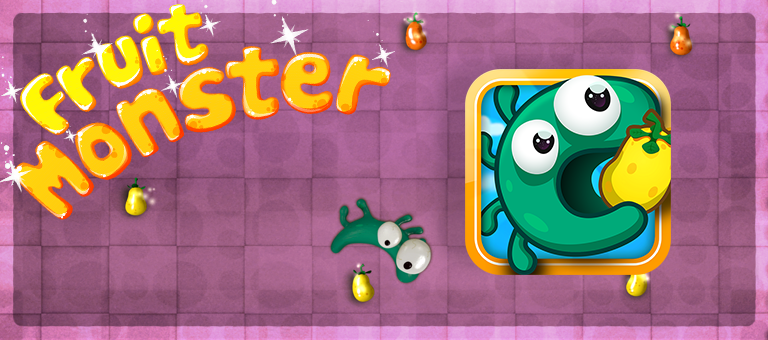 Fruit Monster
Our very first project. Fruit Monster is an endless game about a starving little creature that needs help eating every fruit in its way.
Although very simple it was a great experience to start off and (as usual) we learned a lot along the process.